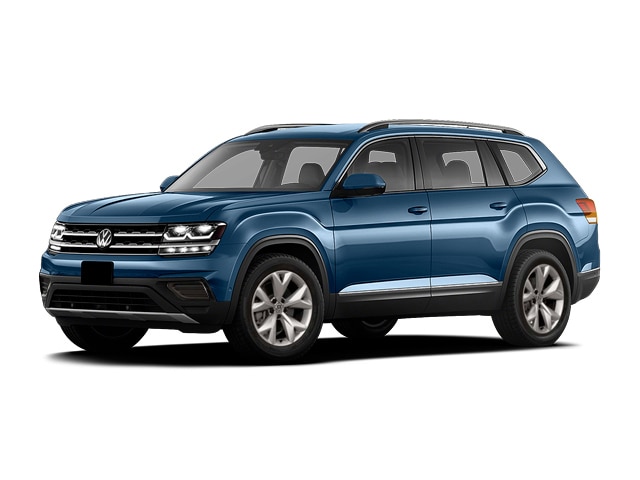 The 2018 Volkswagen Atlas: Roomy, Versatile, and Packs a Punch
There are several things people look for in an SUV: Comfort, flexibility, and the right amount of power that is more than enough to meet the rigors of long trips on the road. The 2018 Volkswagen Atlas may just be one of the best candidates to meet all of those requirements, and then some. 
Roomy and Cozy Interior
One of the first things the 2018 Volkswagen Atlas offers is its topnotch interior that screams space, room, and comfort, among other things. The SUV easily accommodates three rows of seats, each one big and spacey enough to fit kids and adults or even a combination of both. This is very important especially for large families who love to go on those long road trips where comfort is non-negotiable.
For smaller families who are looking to maximize space, the second and third rows can be folded down to unveil the Atlas' 96.8 cubic feet of cargo space. As for the miscellaneous goodies, it also boasts of 17 cup holders that are more than enough to carry bottles and other containers of different shapes and sizes.
Its interior cabin is upholstered with diamond-quilted design cloth plus a multi-functioning steering wheel that completes a classy look. Since everyone practically owns a smartphone or handheld gadget, the Atlas offers seven USB ports, good enough to make everybody happy.
Superb Performance
Aesthetics are nice, but everything boils down to performance. The 2018 Atlas is built for the rough ride that demands dependable power, enough to tow trailers with ease. It has an 8-speed automatic transmission with Tiptronic® and Sport mode for improved driving efficiency. The Tiptronic® allows the driver to shift to manual control at any time.
Furthermore, it also boasts of the 4MOTION® with Active Control technology, which is a dial that allows you to switch between four different all wheel drive modes, depending on the road's requirements. Be it a rough terrain, a snowy highway, a slippery curve, or a dry road, just turn the dial and feel the SUV's traction being optimized.
When it comes to its engine, the 2018 Atlas is powered by either the 2.0L turbo or the 3.6L V6. The 2.0L turbo version yields a 235 HP with premium fuel and 258 lb-ft of torque with premium fuel. On the other hand, the 3.6L V6 is no doubt a monster, with 276 HP and 266lb-ft of torque, both with premium fuel.
Technology that Seals the Deal
Lastly, the 2018 Atlas made sure it is up-to-date when it comes to technology. Its 12.3-inch digital cockpit packs the punch with its option of a Driver Profile Selection and a Wide Map Navigation View. Through the Driver Profile Selection, you can preset profiles and other preferences of up to four different drivers.
The SUV also comes with touch screen sound systems and a Fender® Premium Audio System for remarkable audio enjoyment.
There are certainly a lot of positives for the 2018 Volkswagen Atlas and for a price point of $33,500, the cost may very well be justified. We will just have to see if it lives up to the expectations it has set in the coming months.