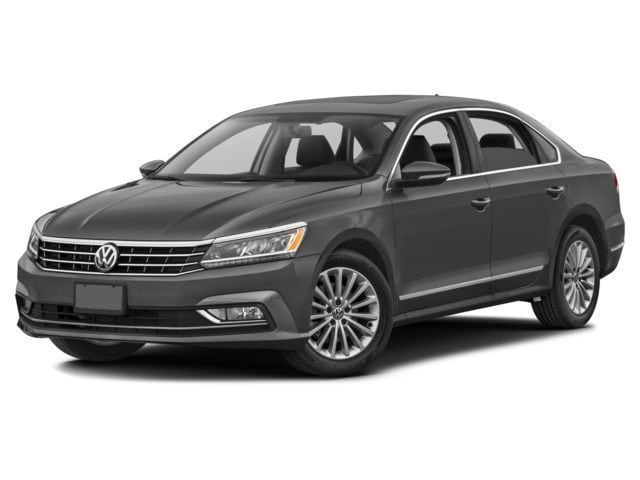 The 2018 Volkswagen Passat



The 2018 Volkswagen Passat seemingly has its work cut out for it. SUVs have hogged the spotlight for a long time now, with people being drawn away from the long-accepted three-box sedan, especially in the mid-size category. That said, are customers wrong to turn their back on tradition and rule out what is not just a large, practical car, but a stylish and modern template for a high level of technology, safety equipment, and performance? Let's find out what they could be missing.
For 2018, the Passat comes with two smooth and efficient engine options; a 1.8L turbocharged four
-
cylinder
 produc
ing
 170hp and 184 
lb-ft
 of torque and, uniquely for the class, a 3.6L narrow-angle V6 pushing out a mighty 280hp and 258lb-ft. Both engines send power through a silky-smooth 6sp automatic with a 
T
iptronic
 manual mode, giving the driver a chance to have more control over what is going on. Fuel economy on the 1.8L comes in at 23mpg 
in 
the city
, and an impressive 34mpg on the highway. The V6 uses a very competitive 20mpg and 28mpg for the respective city and highway cycles.
If passenger comfort is a priority, then look no further, for you have found your steed. Drivers have the choice of either a 6-way adjustable or 8-way power-adjustable se
a
t
 for finding optimum comfort, and a multi-function steering wheel means you will spend less time with your hands off it. Everyone will be comfortable thanks to the dual-zone climate control along with seat heating across most models, and with USB, SD card and Bluetooth connectivity, playing your favorite music is easy and painless. In the back, 
a quite frankly
,
 massive 39 inches of legroom
 means passengers will find themselves as comfortable as those in the front. Rear headroom of 37.8 inches and shoulder room of 57 inches highlights that this midsize sedan is hardly a midsize package, catering for families big and small.
Volkswagen prides itself on safety, which is why you will find a long list of features across the entire range to put you at ease. Autonomous Emergency Braking (AEB) is one of the headline acts here, complemented by standard ABS, ESC, and Electronic Brake-
P
ressure Distribution. Front, side and curtain airbags are there for even greater protection, as are three-point safety belts for all passengers. Rearview cameras are standard across the range, along with Forward
-
Collision Warning to complement the AEB and automatic headlights. Adaptive cruise control and Lane Departure Assist is available, along with the option of also having LED headlights to go with the LED taillights. If safety is one of your priorities, you can be sure the Passat will meet your high expectations.
The Passat is a striking car to look at. Looks are subjective, but there's no denying the crispness of its sharp flanks, the strong four-bar grille across the front, and the bold crease running down the side are classy and add real purpose to its form. The large glasshouse adds to the sense of space and will be a dream come true for passengers. There is real European solidness to the design, and that solidness is reflected in the exceptional quality of the interior, too.
So, a spacious, modern, technically-advanced and exceptionally 
high
-
quality
 vehicle, capable of 
answering questions you didn't know you had but glad it has covered all the same. If that sounds like the car for you, then that car is the Volkswagen 
Passat.